Holiday Lighting Installation
Our season for holiday lights begins with installations for residential and commercial clients in the month of October. BluStream Holiday Lighting (formerly Great Lakes Lighitng) supplies all necessary materials, which are custom fit to your home or business in any color pattern of your choosing. All of our lights are LED and commercial grade to ensure they last long beyond the holiday season. When the seasons come to end, we return to uninstall all materials which are then stored by us until your needs return the following season.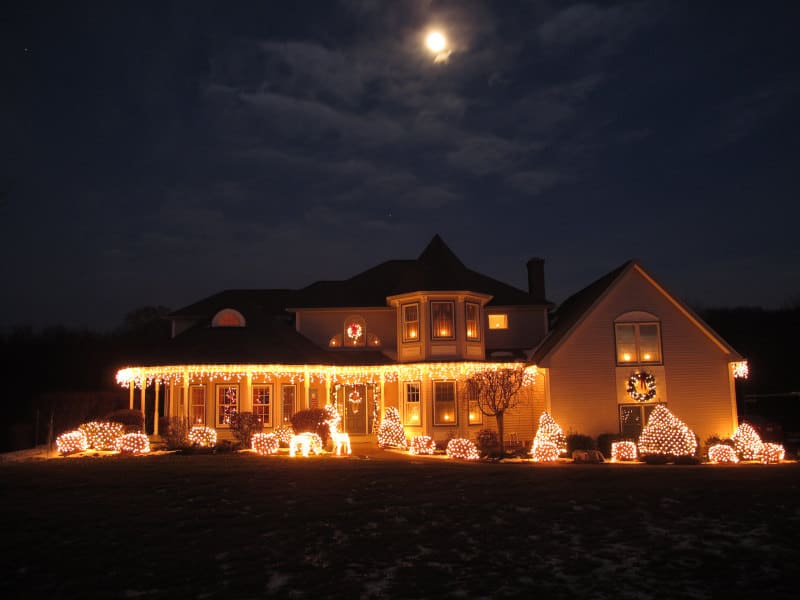 Dazzling Holiday Lighting Installations for Homes and Businesses
BluStream Holiday Lighting takes pride in offering exceptional holiday lighting installation services that transform homes and businesses throughout Northwest Indiana into festive wonderlands. Our experienced team is dedicated to creating captivating and memorable displays that capture the spirit of the season and make a lasting impression. We work closely with you to design custom holiday light arrangements that complement your property's architecture and reflect your unique style and taste.
Hassle-Free Lighting Experience
Our holiday light services at BluStream Holiday Lighting are designed to provide a seamless, hassle-free experience from start to finish. We manage every aspect of the installation process, including design, setup, maintenance, and removal/storage, allowing you to enjoy the holiday season without the added stress. Whether you're looking to create a subtle and elegant display or a vibrant and eye-catching spectacle, our skilled professionals are committed to delivering the perfect holiday lighting solution for your home or business in Northwest Indiana.